So, Its caught up with me, the big 30 and I cannot wait to see what it has in store! I think it's going to be interesting in maybe 5-10 years from now looking back at my first blog posts and seeing how much has changed. I actually think my 30's will be my best years. Your '20s are about finding out who you are and honestly, your 30's probably are too but just with giving less of a shit what other people think.
So how did I spend my birthday? The only logical way, In Amsterdam. What a bloody eye opener that was.
So what did I discover?
I live in the wrong country
I can't drink without taking a nap in ever bar
I can sleep anywhere
Hangovers are horrendous (not that I hadn't figured that one out)
I really should cycle, noone is overweight even though weed is openly smoked, a LOT
Walking through the red light district just made me want to 'rescue' all the girls. This is probably the time to point out that I'd hope they are there voluntarily and make 4x what I earn per day minimum
I love the bike taxi's
Bitterballen are life
Clogs are not practical footwear to wear around Amsterdam unless you want completely bruised feet
I am however fully milking this birthday and throwing myself a Snoop Dogg bbq. I've drawn myself  Snoop Birthday board for people to sign, wearing Snoop clothing, Playing Snoops music, Basically, it's all about me and Snoop!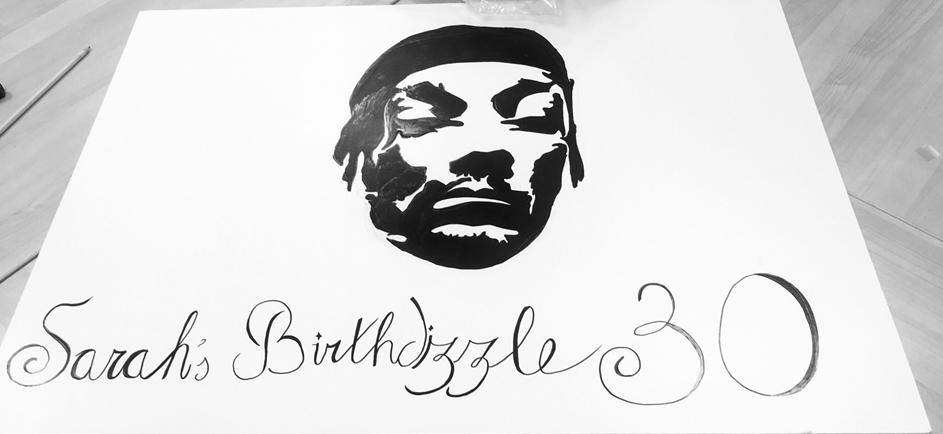 With the realisation I'm no longer in my 20's I did consider changing the name of the blog since 29 is no longer relevant but who cares!
I feel like turning 30 puts a lot of pressure on a person. I've started to ask where is my life going? Should I be having kids? Where is my career going? Am I too old to be rapping in my kitchen at 2am full of gin? My conclusion is to carry on being selfish, do what I want and see what happens!
Anyway going to shoot I've got grey hairs to dye and voltarol to rub on my joints!
If anyone has any tips for the dirty 30's please do share!
Its Ciao for now xxx